Huacachina is the only natural oasis in South America and residence to only 96 people. It is a small town surrounded by stunning desert dunes and surrounds a small lake or lagoon.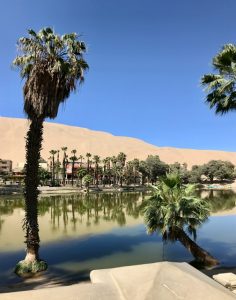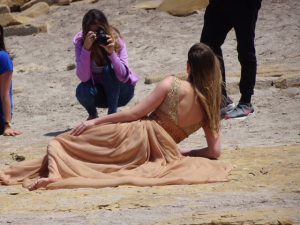 Huacachina, Peru is an amazing place, magnificent landscapes. The lake, according to legend, was created when a princess fled after being disturbed by a young hunter…the princess now resides in the lake in the form of a mermaid!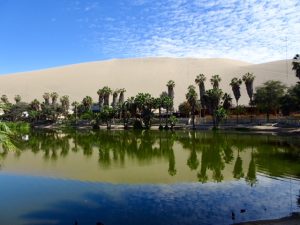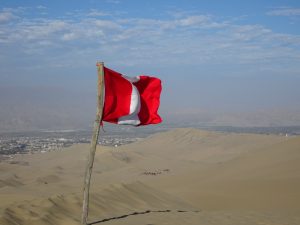 The beautiful small town and its economy is centered around tourism, but does not come across as "cheesy". The major activity in Huacachina are "Mad Max" dune buggy rides and sand boarding. But the highlights are the spectacular landscapes!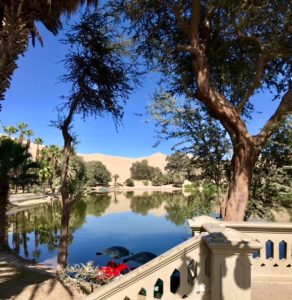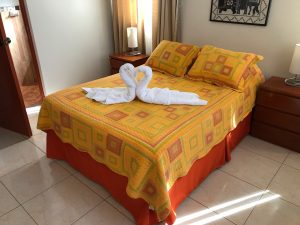 We arrive here mid afternoon and have about an hour to check into our hotel before embarking on this excursion. The hotel, the Curasi, is a decent place. Based on reviews it seemed to be one of the nicest in this small town, relative of course. The hotel is clean which we have found seems to be the case so far in Peru. People seem to take pride in cleanliness and trying to provide nice small touches, hence the swan shaped towels, lol.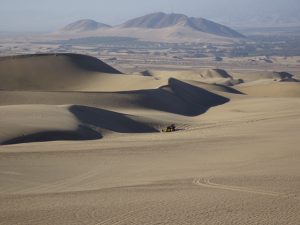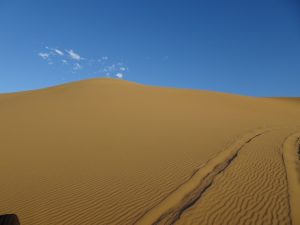 We hesitate to do the dune buggy / sand boarding tour, but we sign up. And we are glad we did. The landscapes here are magnificent, grand. (Did I mention that already?) The dunes are absolutely enormous and it makes for an awesome roller coaster type ride.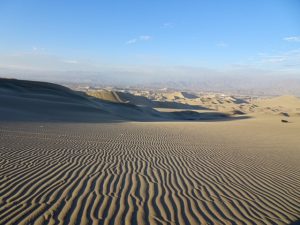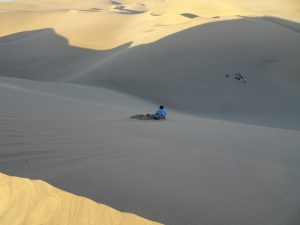 We survive the trip, including the sand boarding. The sand boarding is a little intimidating for everyone at first, however, it is not as frightful as it first appears! A few people take some tumbles, but we are all unscathed except for being covered in sand.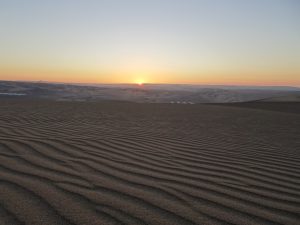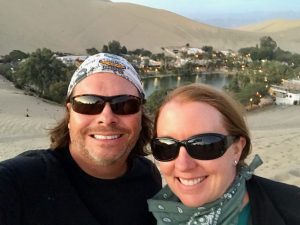 On the way back down the dunes to this small oasis town, we stop to watch the sunset over the dunes. We also have a great view of the town around the lake from the dunes up above.
We opt for a chicken BBQ going on at one of the restaurants. Of course there is "free" pisco being served up. We think better of it and make an early night.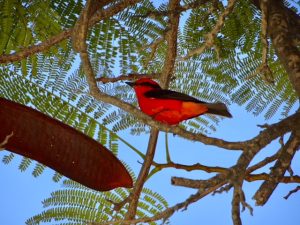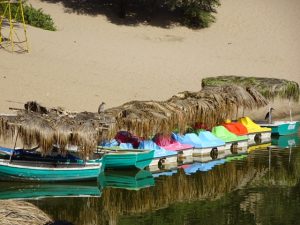 As the sun rises, it is nice and cool. We enjoy a breakfast from our hotel rooftop and then take a walk around the small town. The scenes around the lake, the dunes, birds, dogs, boats and palm trees are magical.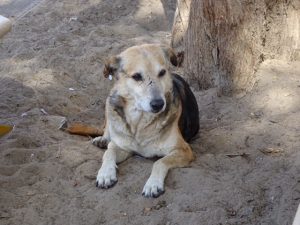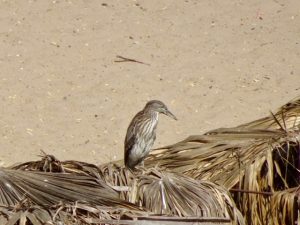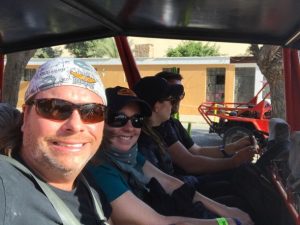 After a good lunch of pizza and a cheeseburger at the Bamboo Club, we are off for more exploration of the Peruvian coast via Peruhop!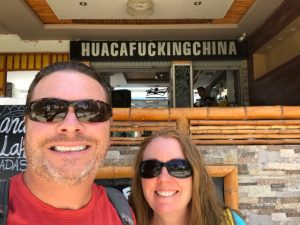 Please follow and like us: