Today we are bound for Sapporo and the Hokkaido region of Japan. The next two weeks are the last stay of our nearly 18 incredible months of living abroad, 3 months in Japan! Surreal!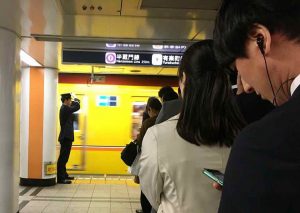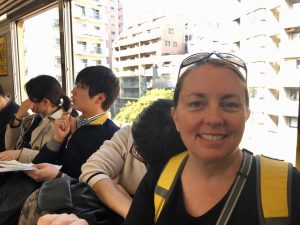 We leave the Tokyo apartment around 8:15 am for our subway ride to Haneda Airport. What an experience! We have ridden the Tokyo subway a couple of times during our month-long stay but this seemed exceptionally busy. It lived up to the stories you hear about the Tokyo subway…trains packed, people bounced around like pachinko balls to get every one on board using every square inch. I rode the Chicago subway (aka the "el") for years…no comparison! Tracey even got bounced "off" the train as people were rushing and pushing to get off. But things settle down and eventually one of the train riders is asleep on Tracey's shoulder, lol.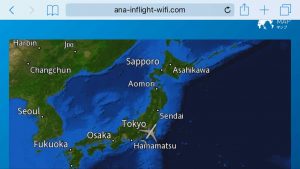 Regardless, we make it to the Tokyo Haneda airport. Our check-in to Nippon Airways, a partner of United Airlines, is smooth. By 12:30 pm we will be in Japan's northernmost main island.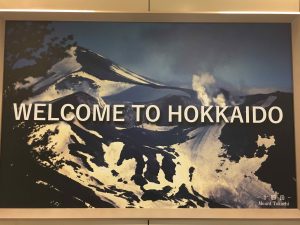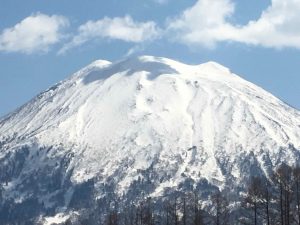 We pick up a rental car at the Sapporo Chitose airport. We have about a two-hour drive to the Niseko Village Ski Resort where we will spend three nights. There is still snow on the mountains and we hope to try a bit of late spring snow skiing, as well as a few dips in the resort and area onsens.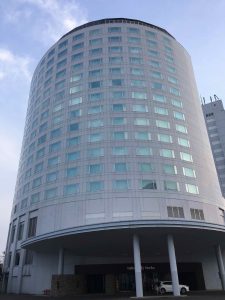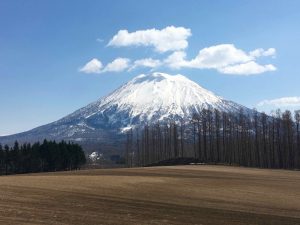 We arrive at the Niseko Hilton around 5 pm, just in time for a dip in the onsen. The resort hotel is a tall spiral-shaped building, probably built the 1970s and looks a tad bit futuristic. The hotel, the onsen, and our room have a perfect view of Mount Yotei, the Mt. Fuji of the north. Ezo Fuji is a stratovolcano and has been dormant since 1050 BC.
We decide to dine in at the hotel. Niseko Village with many shops, and restaurants has just closed because of the dwindling snow and near the end of season. The good news is it is warmer, bad news, it is warmer. But there is still some decent snow remaining on the slopes at Harafu which we will try tomorrow.
Saturday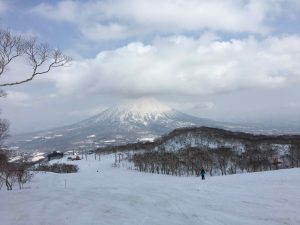 I start out midmorning at Harafu after Tracey drops me at the lift.  It is not very crowded which is an added benefit to the warmer temps.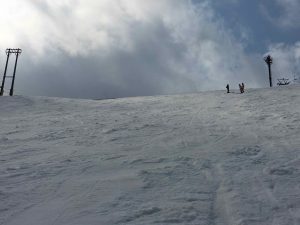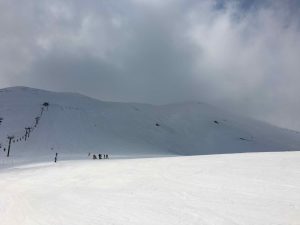 I have not done much late spring skiing, but the snow is not bad. Surprisingly not slushy or icy. I ski for an hour or so in the morning then stop for a little kastsu don.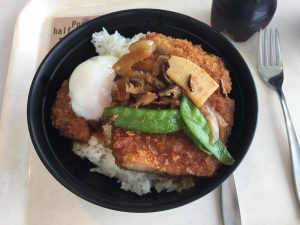 Delicious and it provides some good energy for a couple more hours of skiing.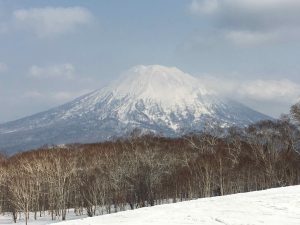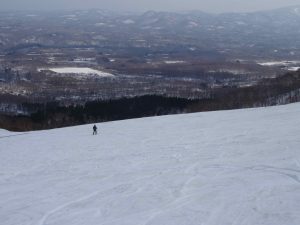 The views and scenery here are awesome. Mt. Yotei makes for a constant beautiful backdrop while skiing across the mountain.
I hang it up in the afternoon and Tracey provides my door to door service. The slopes at Harafu are just a short 15 minute ride from the Hilton.
We take a trip to the onsen at the Hilton when we return. The hot baths, indoor and outdoor are refreshing after a few hours on the slope!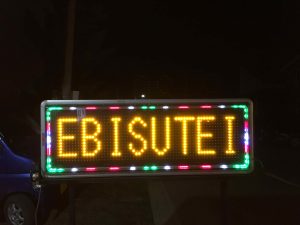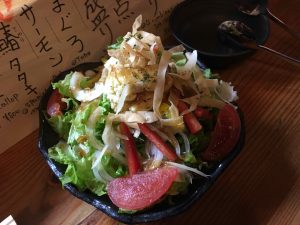 We head out to dinner at a great spot called Ebitsui, not far from the hotel. It is a little off the beaten path, a small place with a bar around the kitchen and a couple tables.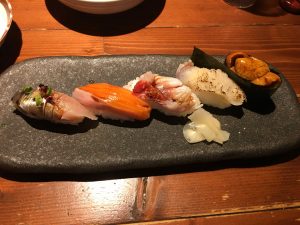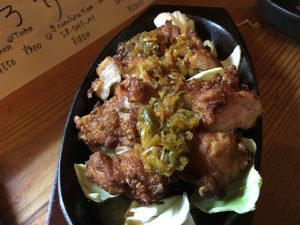 We sit at the bar and eat some outstanding food. Excellent sushi, sashimi, oden, salad, and oysters. We enjoy our conversation with the great servers and cooks, Miko, Hana, KT and Shingo.
Sunday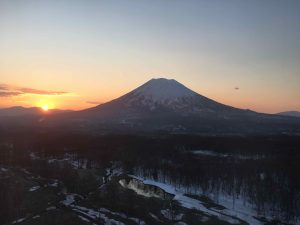 Our room has an excellent view of Mt. Yotei. The sunrise, although a bit early, just before five am over Mount Yotei, is an amazing scene!
It is a leisurely start to the day with some fresh fruit and veggies for brekkie in the room. Off to explore the region, mid morning!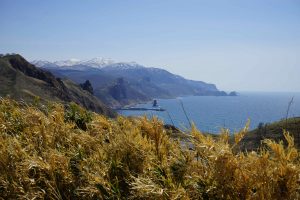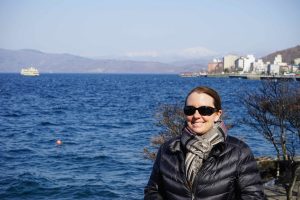 Nearby is Lake Toya. It is about an hour trip around Lake Toya, a beautiful caldera lake formed from past eruptions. We make a stop for lunch about halfway around the lake at the town of Toyako near the active Mt. Usu volcano. It is a beautiful drive from the north down the east side of the lake to the town of Toyako.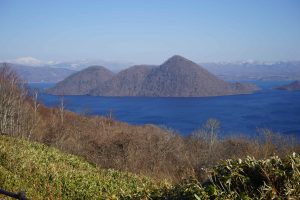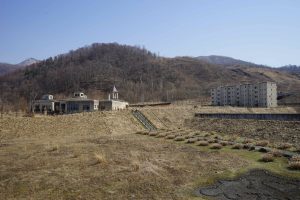 After lunch we visit the Volcano Museum and can see the remains of a damaged school and apartment building from the last major eruptions in 2000. A series of dams, walls and "training" crevices have been constructed to divert future lava flows.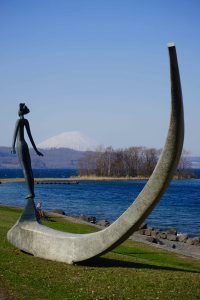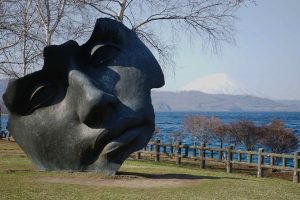 There is also a beautiful lakefront park at Toyako. There are more beautiful views and a bit of artwork at the park. After some pictures we drive up to the Windsor Hotel, atop a major peak in the area.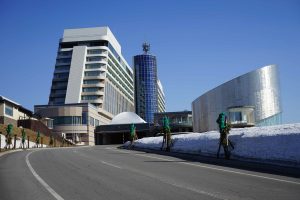 The hotel which sits atop one of the areas mountain peaks is visible from afar. The hotel is certainly unique. The snow is thinning and preparations of the golf course are actually starting.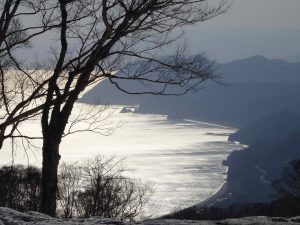 The views are amazing with the Sea of Japan on one side and Lake Toya and the town of Toyako on the other.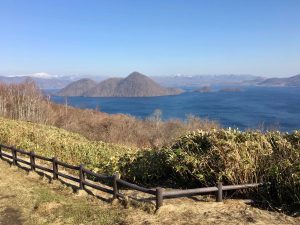 We take a break from Japanese cuisine tonight as we dine at the Taj Mahal! Decent Indian food! Chicken tikka masala for Tracey and dahl makani, "very hot" for me. Washed down with a Sapporo extra dry!
Back to the Hilton for a dip in the onsen and a relaxing eve!
Monday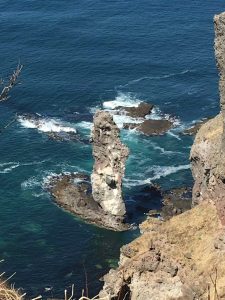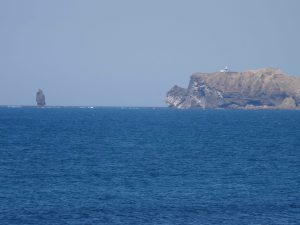 We head out from the Hilton after a light brekkie, bound for Cape Kamui on the Shakotan Peninsula. The drive is about two hours from Niseko and follows the coast for most of the drive.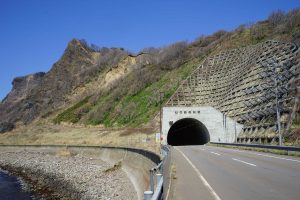 The Japanese are certainly adept at building tunnels and this route has many of them. Some of them are as long as a mile. Many of the older tunnels sit beside the newer ones.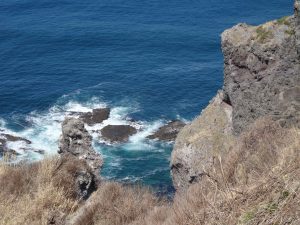 The sea is beautiful along the route with deep green, blues and aqua. There is some fishing going on along the way off the jagged costs and churning waters.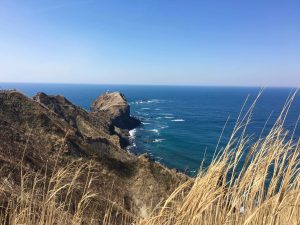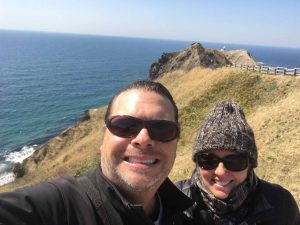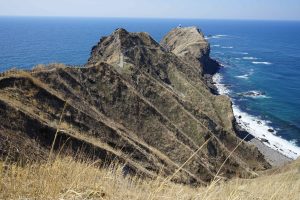 Cape Kamui itself is beautiful, reminding me a bit of Ireland and the Cliffs of Mohr, at least a miniature version. The 800 meter trail is closed that follows along a steep craggy ridge out to the over 100-year-old lighthouse and near 360 degree views.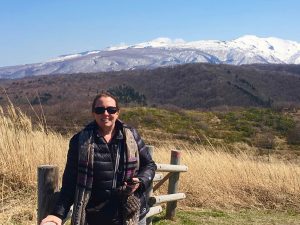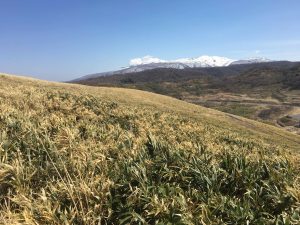 It is a cold northern Japan spring and the flowers are just starting to bloom, the fields still a golden brown color. The site is still beautiful with the cliff formations and the contrasting colors of the fields, cliffs, mountains and sky.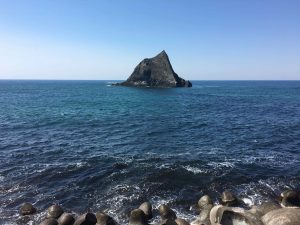 It is afternoon and we drive looking for lunch. This is not the busy season here and not much is open in these small fishing and farming towns. Many of the shops seem closed up tight, a couple perhaps being rehabbed for the coming season.
We are in Furubari and about to give up on finding a place for lunch.  We see a place that looks a bit like a grocery store. So I stop and go inside. It turns out it is a fish market, looking like a wholesale place. It looks great, large bags of scallops, crab, clams and fish. Anyway, I ask the young lady at the counter if there is a restaurant nearby. She asks, "sushi or soba"? I say "sushi"! Not much english exchanged but she draws me a map and we are on our way to a place probably about a half mile away.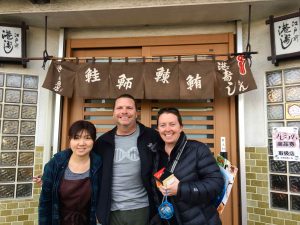 If the young clerk had not told me about this place, we would not have found it. Nothing written on the outside of the building that we could read nor even tell if it was a restaurant, lol.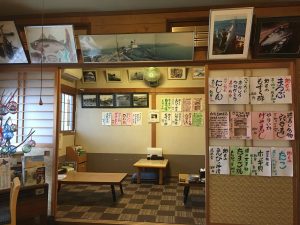 Once inside the Minatozushi restaurant, there is a small sushi bar with five stools, a couple of tables and a tatami room. There is one other couple eating at the bar, a couple younger ladies serving and prepping, and an older gentleman prepping sushi and sashimi.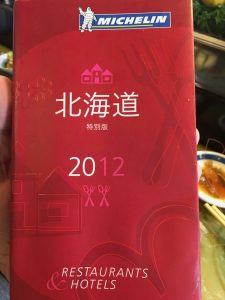 What a stop! This is what makes traveling great. Meeting wonderful people, having good conversation even speaking different native languages and great food. And it turns out to deservedly be a Michelin rated restaurant!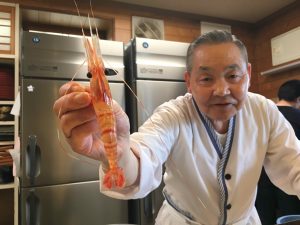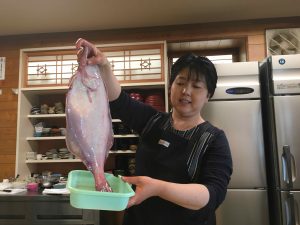 The sushi is terrific! The ebi (shrimp) that I have is still alive, wiggling its legs just before it is placed atop my sushi rice. They are excited to show me all of the fresh fish I am eating. And it is delicious!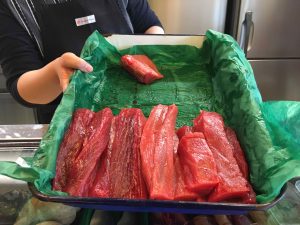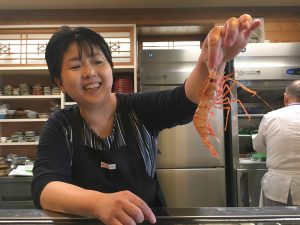 Other sashimi includes Hokkaido scallops (hotate), abalone (awabi), squid, tuna (toro), salmon (sake) herring (nishin), Hokkaido surf clam and crab (kani).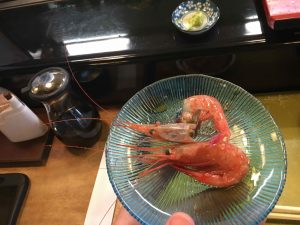 The Shrimp Okizuke…raw shrimp marinated in soy and vinegar is delicious!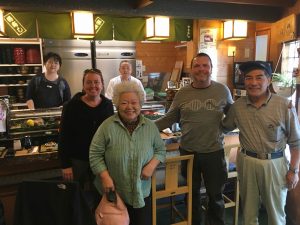 We did not arrive until after 2 pm and ended up leaving around 4 pm. The lady next to me at the sushi bar was laughing at my attempts at speaking Japanese.  The laughter was uncontrollable and she was in tears. Thus, I had her take a picture with us before they left.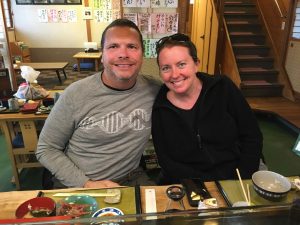 Before we leave, the owners of the restaurant give us a couple of gifts, a tea-cup and glass ornaments. Their kindness is phenomenal. The man behind the sushi bar, the father, is 78, He and the mother have operated the restaurant for fifty years, their beautiful daughters now assisting. Our stop here has "made our trip" to Hokkaido!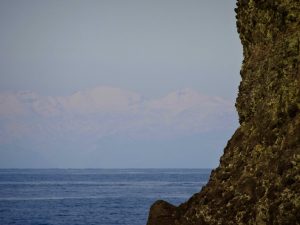 We are back on the road and we pass through a few more tunnels. About an hour later, 5 pm or so we arrive in Otaru. We make one stop on the way to take a picture of distant mountains…mountains of Russia! Amazing! We can "see Russia from our car", lol.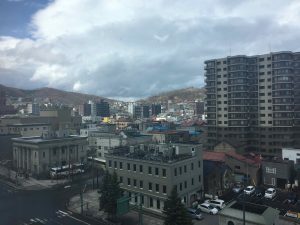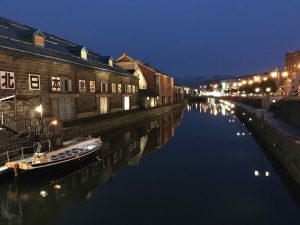 The next couple nights we are staying in Otaru. Otaru (小樽) is a small harbor city, about half an hour northwest of Sapporo. Its canal front has been preserved as it once served as a major trade and fishing port. Because of this, it was chosen as the terminal station of Hokkaido's first railway that connected the port with Sapporo.
Restaurants, shops and the Otaru brewery occupy old warehouses and former office buildings of shipping and trade companies.
Tuesday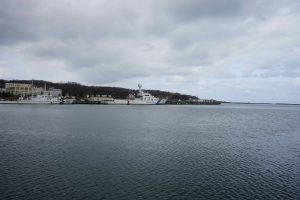 Rain comes today and is expected for the next two days. Along with the rain are some cooler temps. We stay inside in the morning and head out for lunch. It is windy and cold!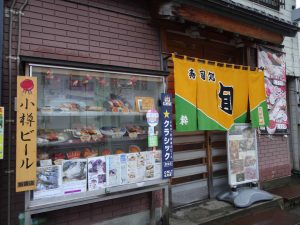 We find a great small local place for sushi don for lunch. I try to use my few simple japanese words I know, but the chef insists on English, lol. It looks like a husband and wife team operating this terrific place with a couple of tables and sushi bar.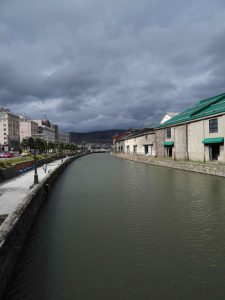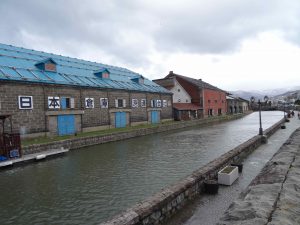 We take a short walk along canal and warehouse area. The cold rainy weather makes it real short! Back to the hotel for a siesta.
For dinner, we eat close by, right next door.  More great sushi!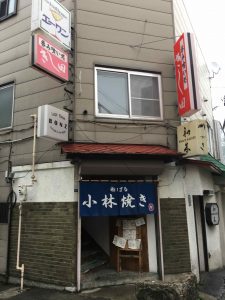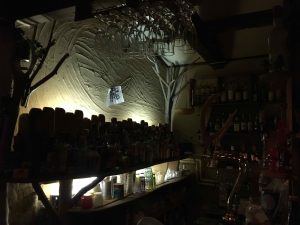 I go for a walk to look for a place to have a drink and end up at a place called Bonz. Me and Mr. Kenji, the bar owner ended up talking until 1 am!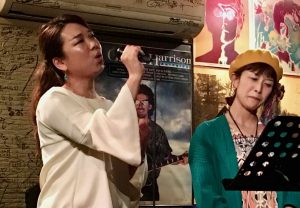 Then a couple wonderful ladies came in, Fukiko and Maiko and we all end up karaoke-ing until 3:30 am. OMG! It goes without saying their singing was better than mine. Tracey said she heard dogs howling, lol.
Wednesday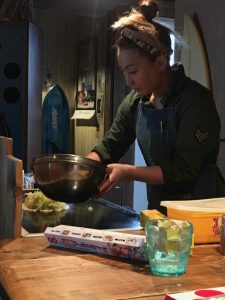 Needless to say it was a late morning. I ended up finally getting my legs back around 3 pm. I head out to "lunch" at Kobayashi Yaki, which happens to be the wife of Kenji. Yukie is multi talented…she is an incredible singer and cook!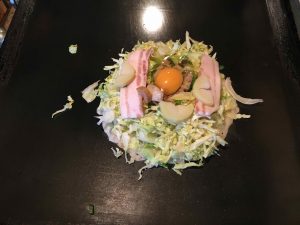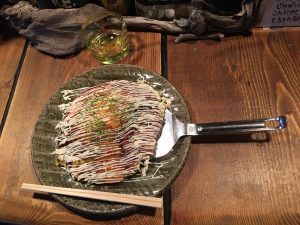 I enjoyed the okonomiyaki, one of several great looking dishes she serves up! A work of art, as well as delicious!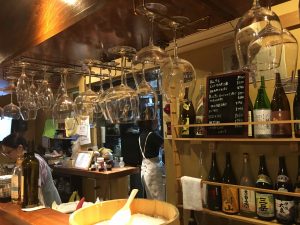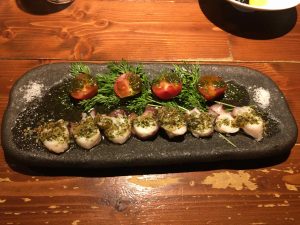 Since Tracey missed the "late lunch", she was hungry. On the recommendation of Yukie, we have a later dinner at Otaru Rakuten….amazing food!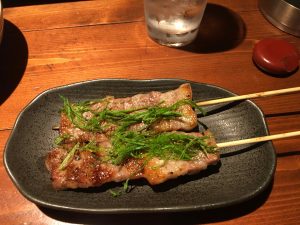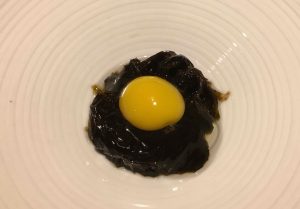 We try a number of dishes, tako with olive oil, garlic and tomatoes, potato oden, sushi, pork skewers (pork belly), seaweed and with raw quail egg on top, a chicken and zucchini dish.
Thursday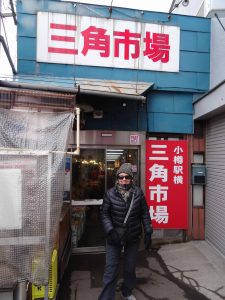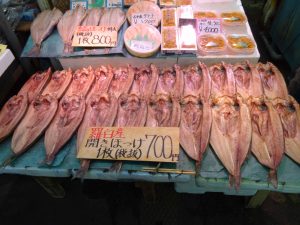 Our last day in Otaru…after checking out of our hotel we head to the Sankaku Market. It is a relatively small market compared to what we have seen across Japan and SE Asia. However, this market is steeped with crab, sake, ikura, uni and other high quality fish.
We are looking for a place called Kawashima Restaurant. The place was recommended by Kenji, my friend from the Bonz Bar.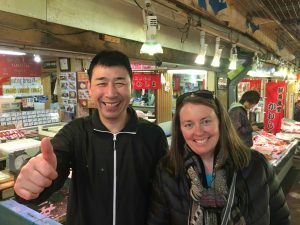 Success! We find it and the owner, Kazuhiko Asakawa. Like the other market stalls, it is a fish market with a couple tables attached to a small kitchen. Kazu goes over the various crab, Hairy Crab, Snow Crab and Alaskan King Crab. I also sample the salmon roe and uni from the Hokkaido area.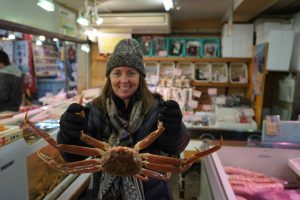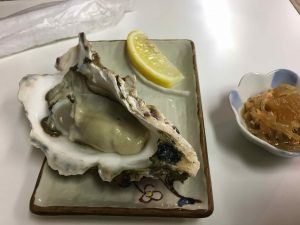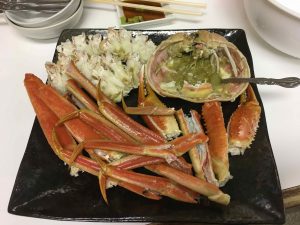 For lunch, we go with the snow crab. While it is boiling, I sample the fresh (i.e. raw) oysters.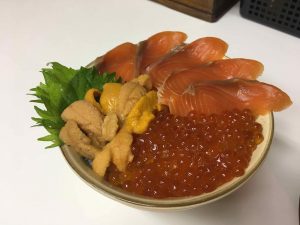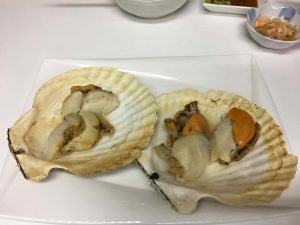 Along with the crab for lunch we have BBQ scallops, chirasi, salmon, ikura, and uni….mmmmm…outstanding!!
Our time so far in Hokkaido has been amazing. We have met some great people and made new friends! On our way to Sapporo for ten days!
And a few more pics…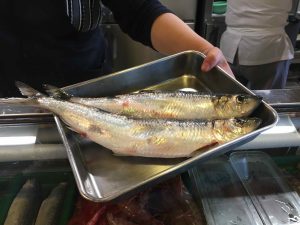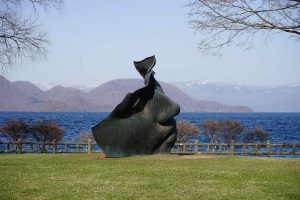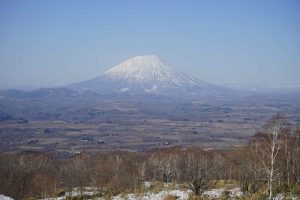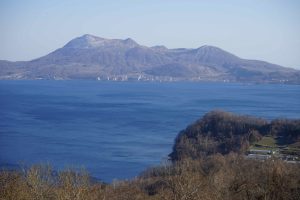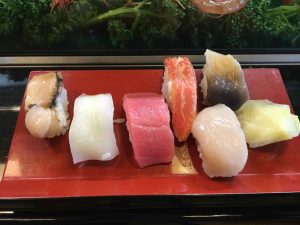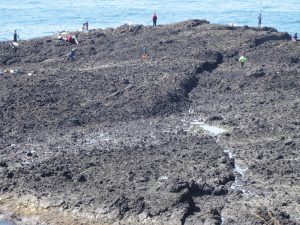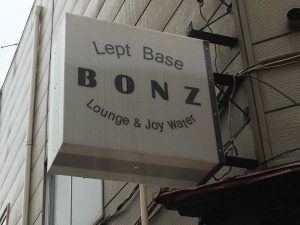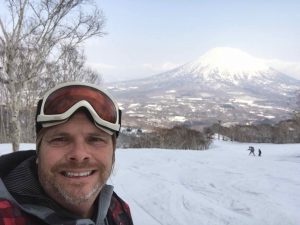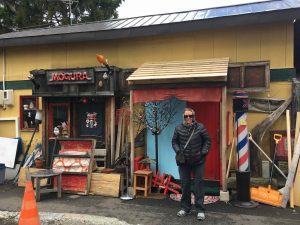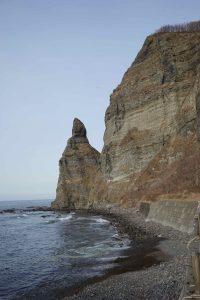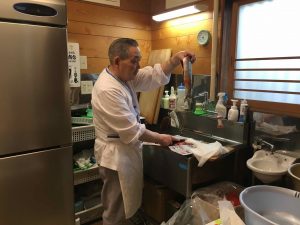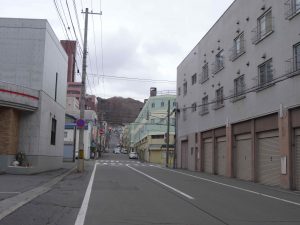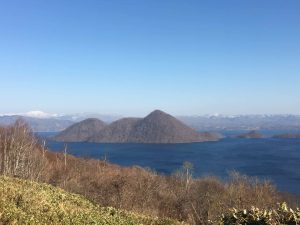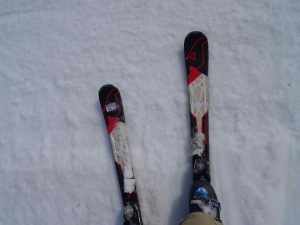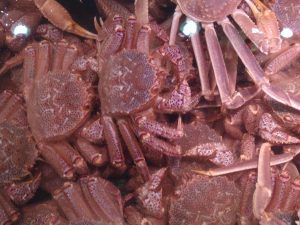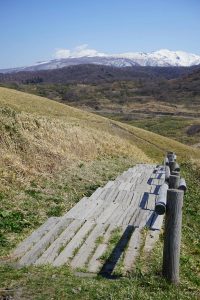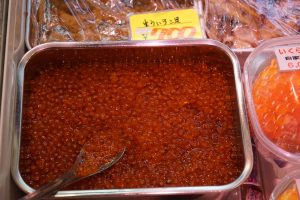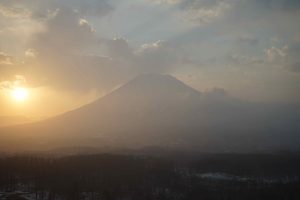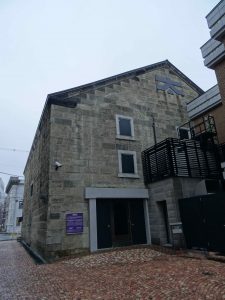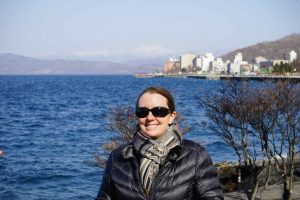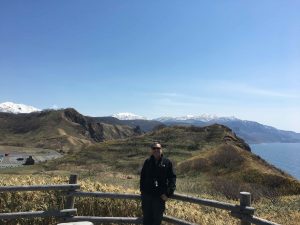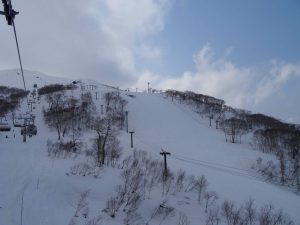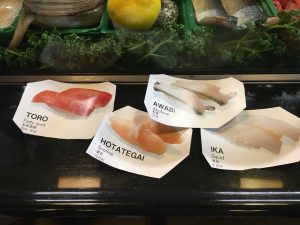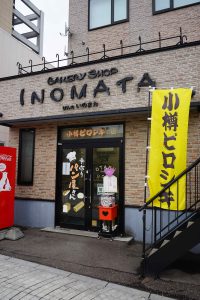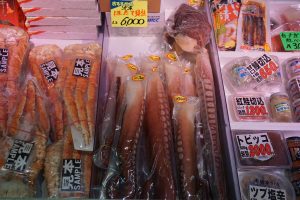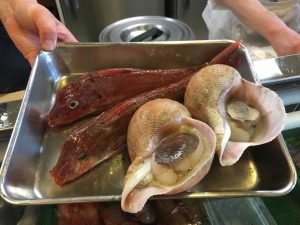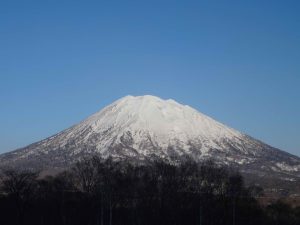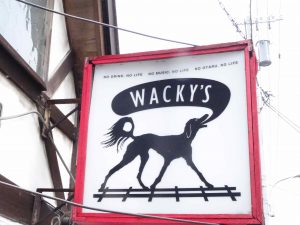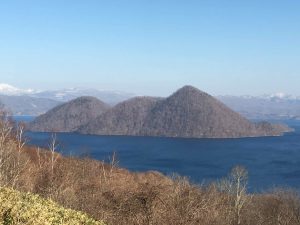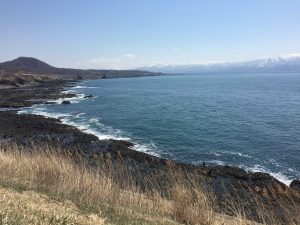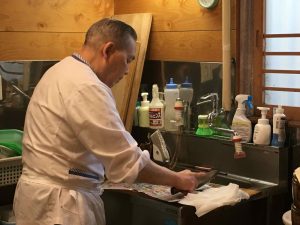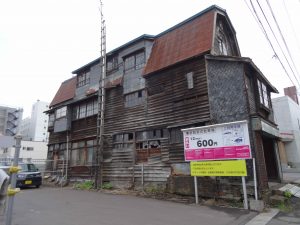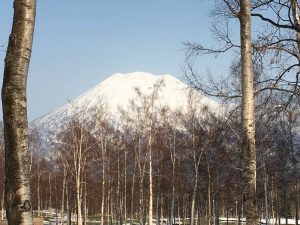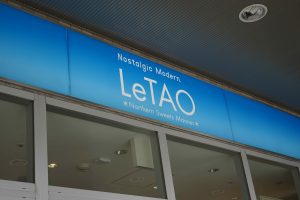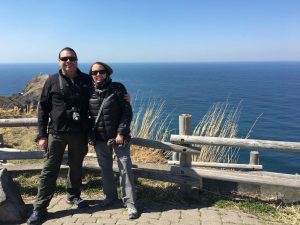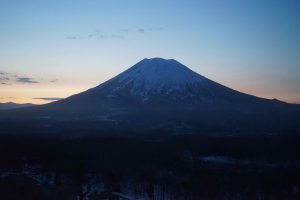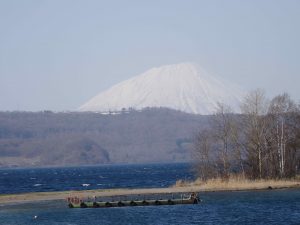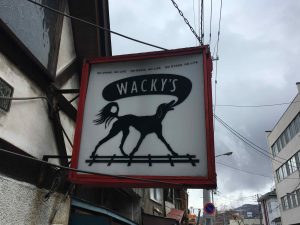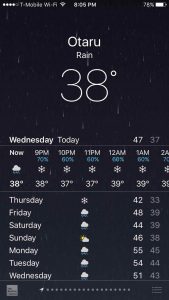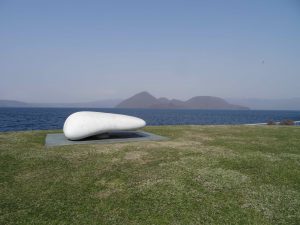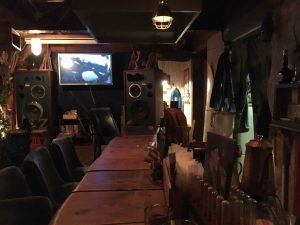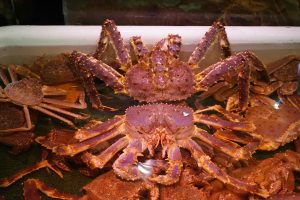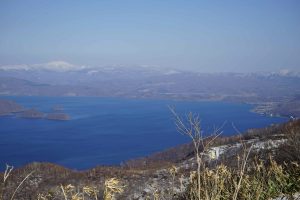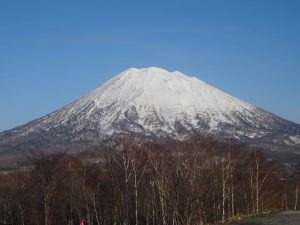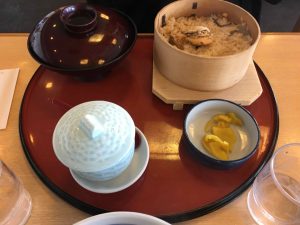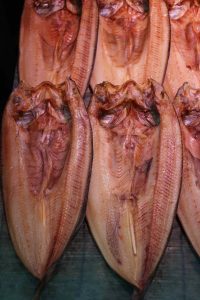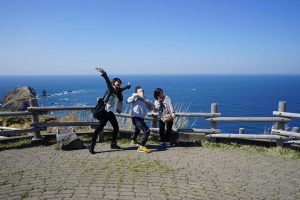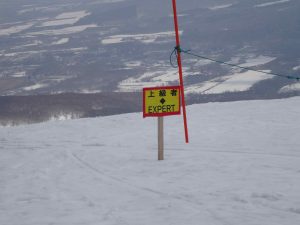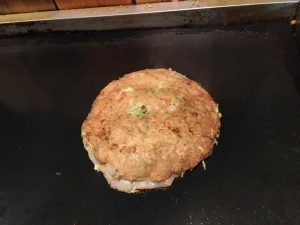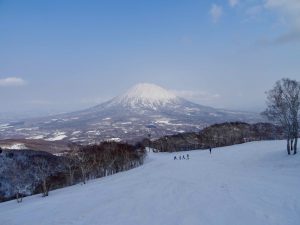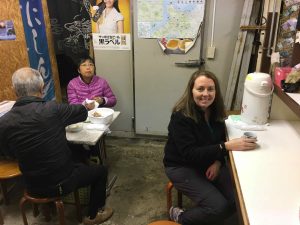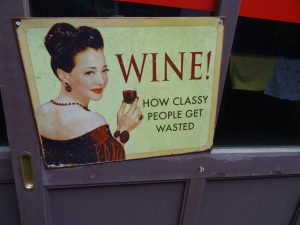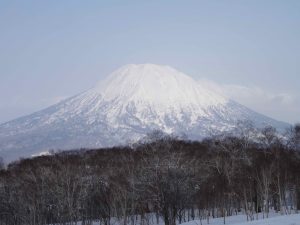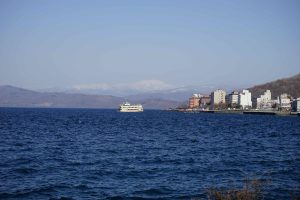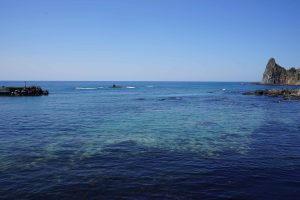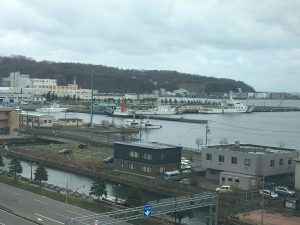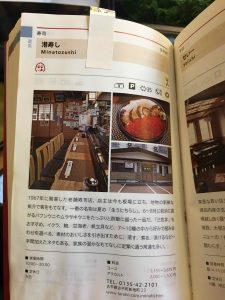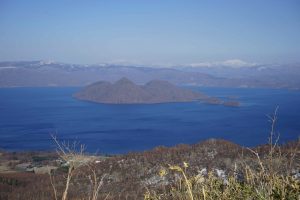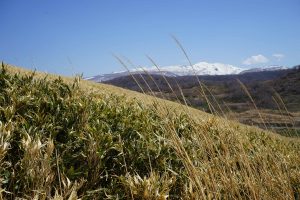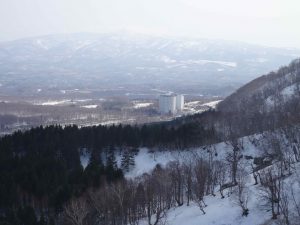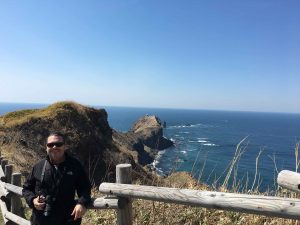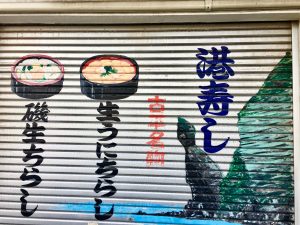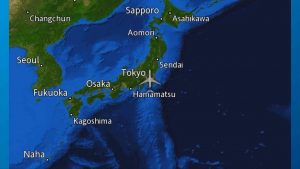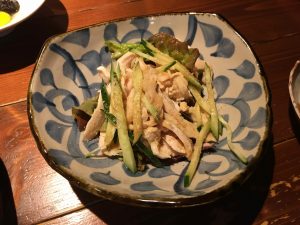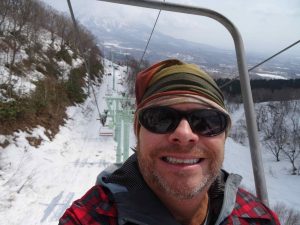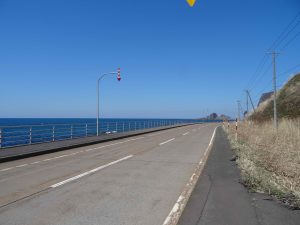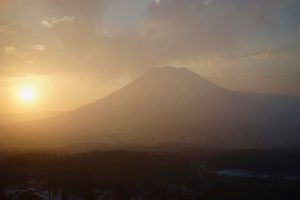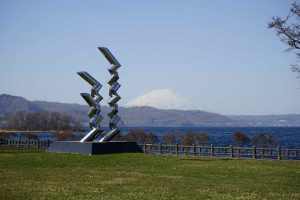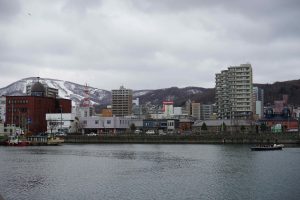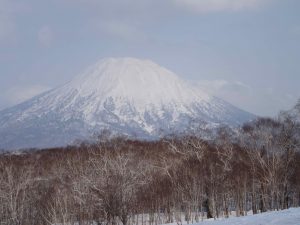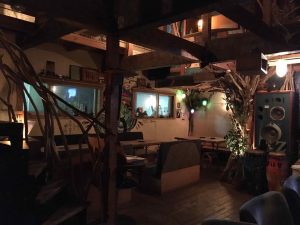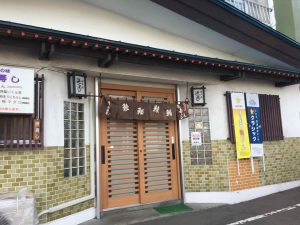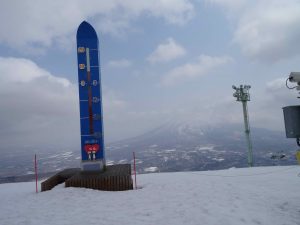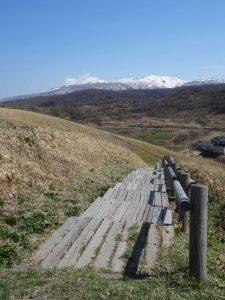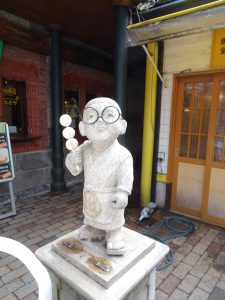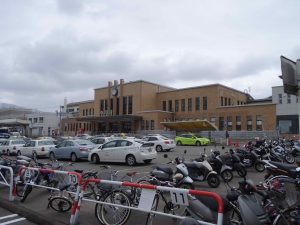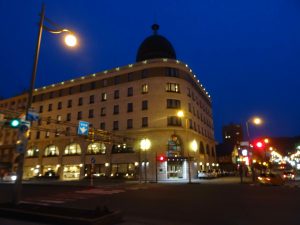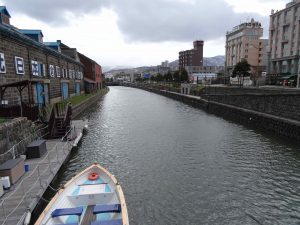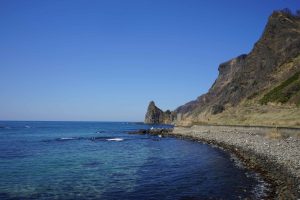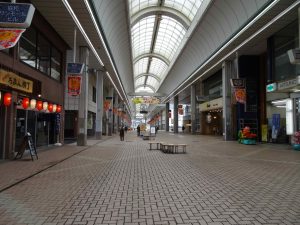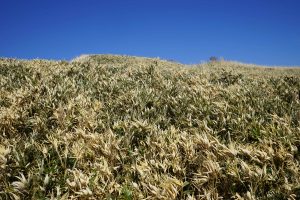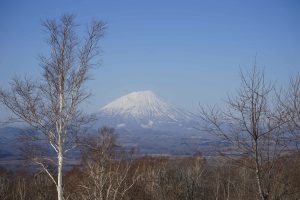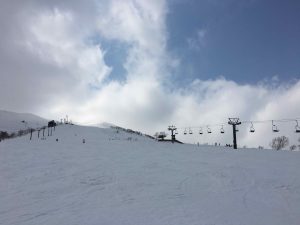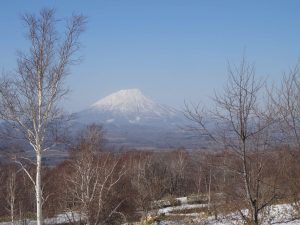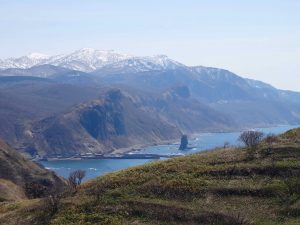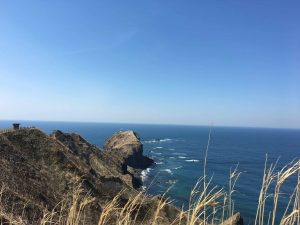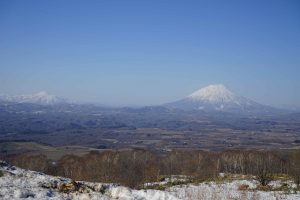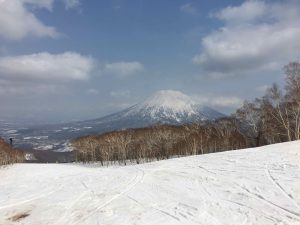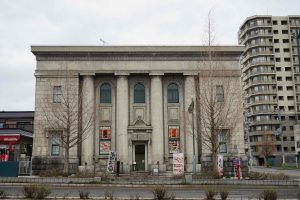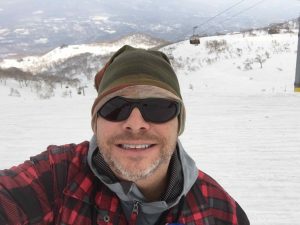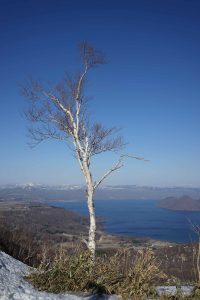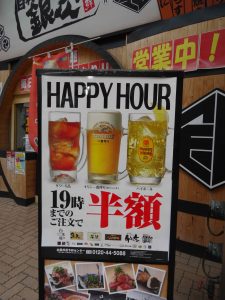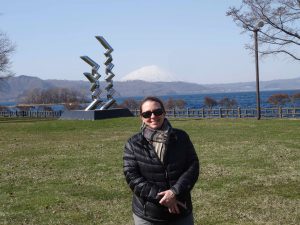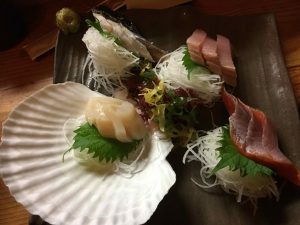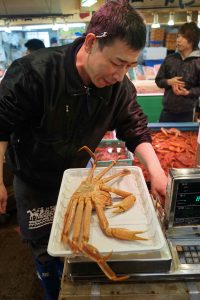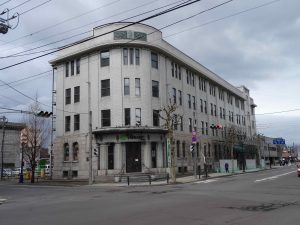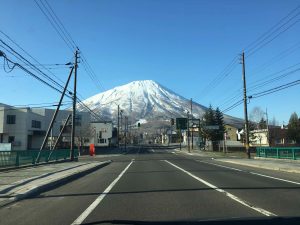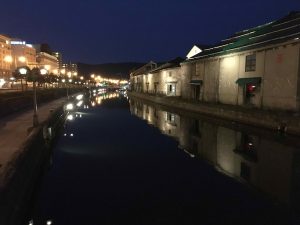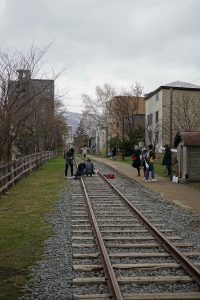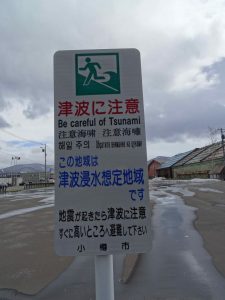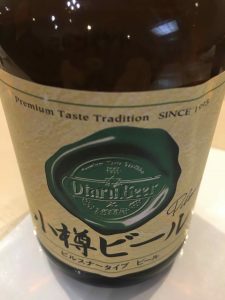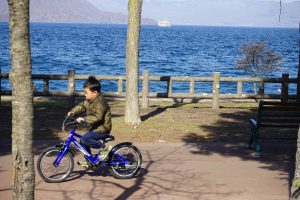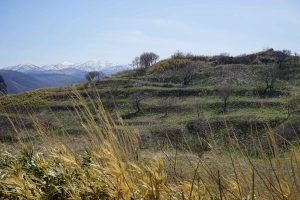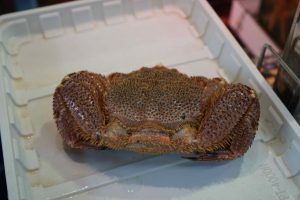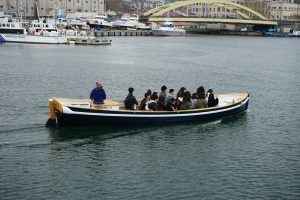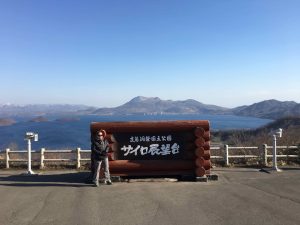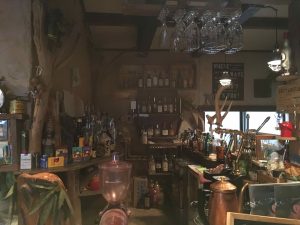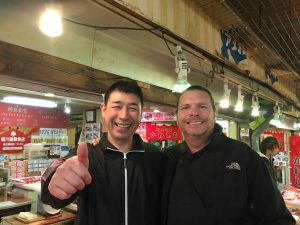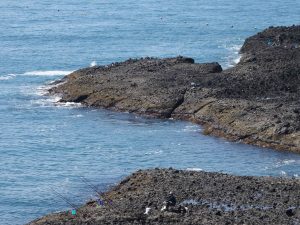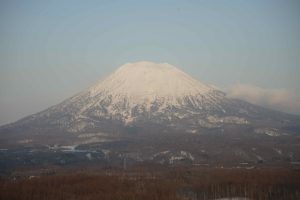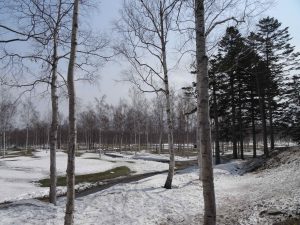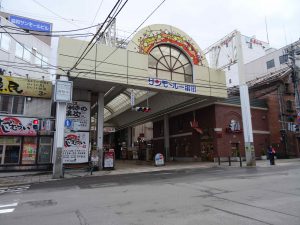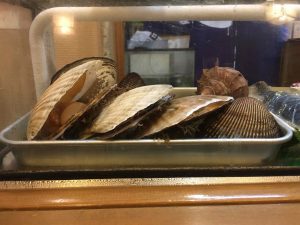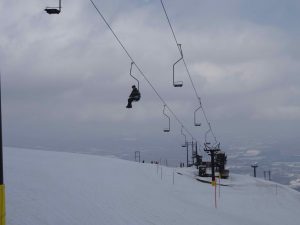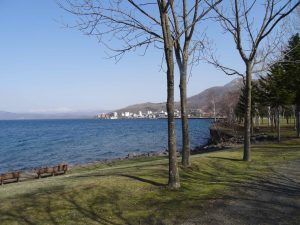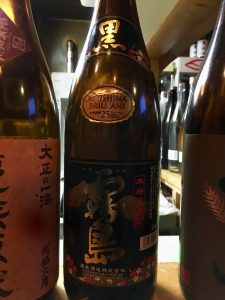 Please follow and like us: